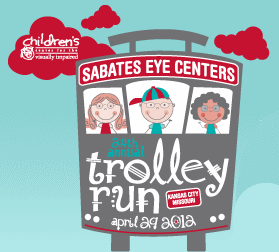 Nearly 6,000 runners towed the line for Sunday's Trolley Run, and the Smoke were there in full force.
Aaron Davidson led the way with swift 19:42 over the 4 mile course, good for 7th place in a field jam-packed with elite talent.
Also representing the Smoke on Sunday were:
Open
James Krajsa – 20:02 – 9th
Aaron Hohn – 20:16 – 10th 
Eric Hunt – 21:09 – 22nd
Eric Graham – 21:40 – 30th
Masters
Ken Moran – 21:53 – 32nd
Rod Pixler – 22:35 – 42nd
John Borthwick – 22:41 – 44th
Pat Merrigan – 22:41 – 45th
Tony Estes – 23:10 – 53rd
Click here for complete results from Trolley.
Baker Wildcat Open
Smoke newcomer Brett Rinehart made his team debut at Saturday's Wildcat Open in Baldwin City, running a 16:45 in a thin 5000m race.
Next up was Ron Kochanowicz, placing 8th overall in the 1500m with a time of 4:19.75.
Finally, Randy Wasinger edged out a close victory in the 800m with a 1:57.19. You can view Randy's race here on the KC Smoke YouTube channel.